CLEARFIELD
STOCKDOGS
Welcome to The Clearfield Stockdogs web site home of hard working Border Collies and Grass Fed Lamb


the Working Crew 2012

Success with Stockdogs Workshops

These workshops will be specifically geared toward livestock producers interested in managing livestock with the assistance of a stockdog.
There will be Demonstrations of dogs accomplishing chores and the progression of training using dogs of different ages. Individual instruction for participates and their dogs as well as continued support after the clinic to ensure success using your stockdog in your operation.
All made possible by SARE Workshops will be held Fall 2017 and Spring and Fall 2018


Spring 2018 April 27, 28, 29





My love of animals began as a child and I have been hooked since.

I grew up in Cincinnati, Ohio but always felt I should have lived in the west.

I moved to South Dakota in 1998 and for 8 years lived on the on the edge of the beautiful sand hills.

I have always had horses and a dog or two but in ranch country

my "livestock" quickly expanded to include other critters.

I bought 4 bottle lambs

one spring and by the next spring I had 20 ewes and was buying 30 to 40 bottle lambs

to raise.

My ewe flock grew quickly and soon I found myself in need of good – willing help.

I bought a Border Collie pup in the spring of 2000 and although I didn't really know much about herding we figured things out together.

Luke has been a wonderful companion

and although his commands were "Go get the sheep" and "Watch the gate"

we got the job done.

The National Sheep Dog Finals were in South Dakota and I went out to watch and was intrigued after I saw those wonderful dogs move the sheep around the course.

The following year I went to the finals on a mission to find someone to teach me how to teach a dog to herd.

I met Laura Hicks, who quickly became an incredible friend.

She soon found me an older open dog to teach me the ropes – enter "my main man" LAD.

Teach me he has, although there is always more to learn.




In the following years my sheep flock
has expanded and decreased and my "Border Collie family" has grown.

I now enjoy training the dogs the most of all.
There is nothing better than seeing the natural talent in these dogs,
the light come on and a young dog finally figuring out what you are asking him to do.
As most of you know, or will soon learn, this Border Collie thing is super addictive.

I am super excited about all the dogs I have and that I am now at a point where
I am training and trialing successfully. I am pleased to be able to offer many opportunities
to folks that are interested in good working dogs and herding.
My passion is getting good dogs in the hands of livestock producers
and helping them learn to use them.

I enjoy working with producers and teaching them to use their dog for
livestock management

or locating a dog that will work well for them and their situation.



I am now certified in Canine Massage so that will be a great benefit to
these wonderful canine athletes.

I am offering lessons as well as hosting several great clinics during the year.





We are currently located in SE Indiana. Hope you can join us.



Come browse through my pages and meet everyone.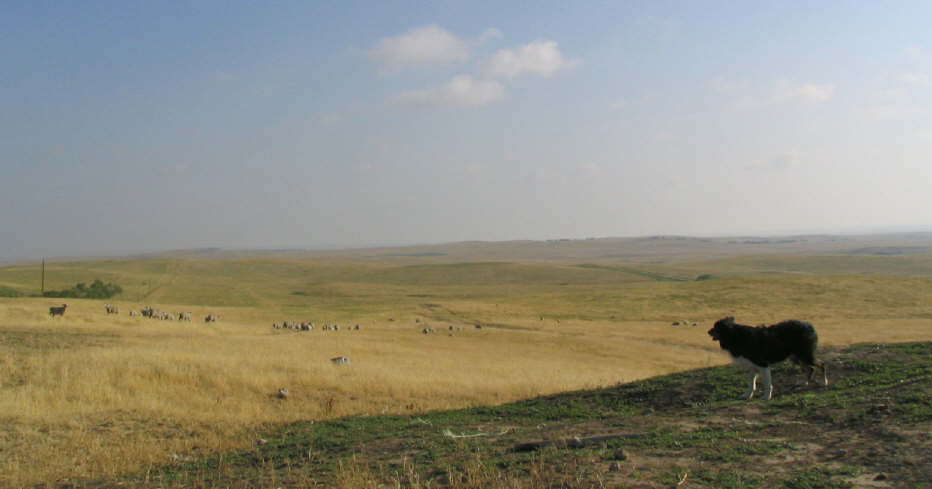 NEW BLOG about life here on the farm.
Focused on Training Working Dogs



Love to have you join me and ask questions to get the discussions rolling

clearfieldstockdogsheepblog.wordpress.com



NEW BLOG about life here on the farm.
Focused on Training Working Dogs



Love to have you join me and ask questions to get the discussions rolling

clearfieldstockdogsheepblog.wordpress.com






Clinics organized most

years Spring and Fall


email for more details



Check out my ongoing monthly articles in SHEEP Magazine - beginning in 2016


DISCUSSION GROUP: I have started a discussion group geared toward Livestock Producers who are are using stockdogs to help them manage their livestock. Folks already using dogs as well as folks interested in using stock dogs are welcome to join us. My hope is this forum provides the support and resources to make this endeavor easier. It will also be a location to find working dogs listed for sale. http://clearfieldworkingstockdogforum.phpbb.net





Denice Rackley
12002 William Turner Rd
Bennington, IN 47011
cell 605-842-6321
denice.r@lycos.com